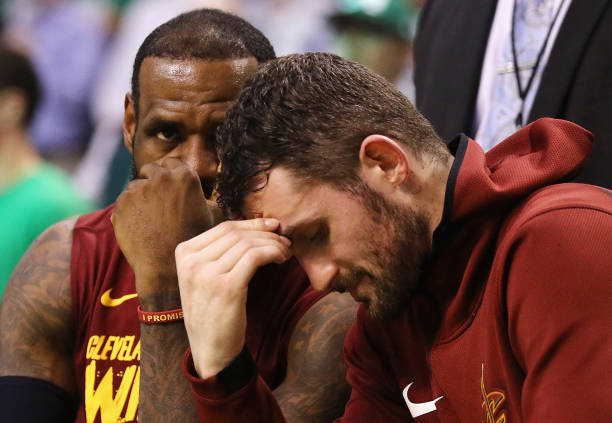 Source:gettyimages
The 2018-2019 season starting in a week's time, and all the NBA teams are gearing up for another successful campaign this season. As they added young faces to cover up flaws of the last season. This time last year's runners-up and eastern conference champions contesting without LeBron James, who played eight straight finals winning 3 out of them.
The whole focus of NBA  shifted towards western conference as LeBron James joined Lakers on four years, $153.3 million deal.
​The big question, Can Kevin Love/ Cleveland has the potential to motivate the team to another championship run?
And the answer is big no, Cleveland Cavaliers doesn't have the potential to reach another playoff final any time soon.
The reason is they don't have a player who can play like LeBron James and put 20 points every other night. Last year LeBron James played 82 regular season games, which was way more than by any other player alone in the NBA's history. At age 33 he is unstoppable.
The second reason, Cleveland changed the entire roster in the trade deadline, which was unbelievable, within an hour they traded six players and one draft pick with four other teams and three deals bringing young players. When the trade completed, the Cleveland added George Hill, Rodney Hood, Larry Nance Jr. and Jordan Clarkson, and in exchange for Derrick Rose, Dwyane Wade, Isaiah Thomas, Channing Frye, Jae Crowder, Iman Shumpert, and 2018 first-round pick. The massive transformation helped the team to reach the NBA finals. It wasn't enough for the Cavaliers, and they lost to Golden State Warriors.
#Kevin Love Role
The dust has been settled down, Cavaliers made many changes during the summer and added new faces to the team.2018 NBA Draft the much-hyped rookie point guard Collin Sexton is said to be Kyrie Irving's replacement. In the preseason he impressed everybody by putting up some good numbers.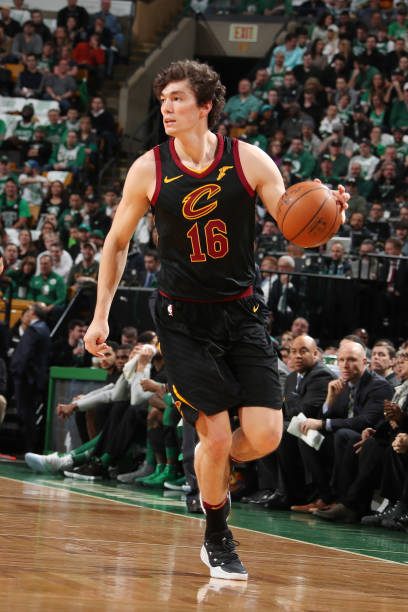 Source:gettyimages
Cedi Osman is a Turkish-Macedonian player made a significant impact on the franchise, last season. According to the reports he is going to be the face of the franchise after Kevin Love.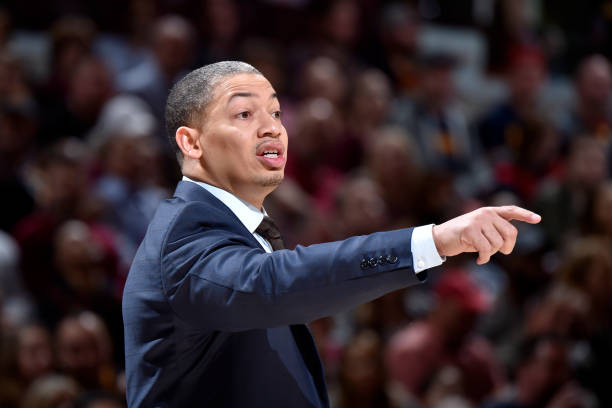 Source:gettyimages
Now, Kevin Love has to stay healthy unlike last year, and coach Tyronn Lue has to figure out how to use the experienced and the young bench.
The team showed good coordination and fighting spirit in the pre-season game and beaten Boston Celtics twice. They need to continue the same momentum because anything can happen in the NBA. Cavaliers will be fun to watch without LeBron James and under the leadership of Kevin Love.
​